An Illustrious Native
The Hereford is one of the oldest British native breeds of cattle. Over the past 300 years, herds having been roaming rural pastures producing the highest quality, free-range, grass-fed beef.
Today, we appreciate the importance of the provenance of our food. This is why we take great pride in showcasing the traceability of our Hereford Beef – from the farm gate to your plate.
In addition to traceability, Hereford Beef is renowned for its succulence and tenderness. This is down to a grass-based diet. The natural grazing systems adopted by producers ensure that our animals enjoy a stress-free outdoor life. This contributes significantly to the meat's sensational flavour.
Our producers really care about their cattle – it has always been about quality over quantity, and always will be…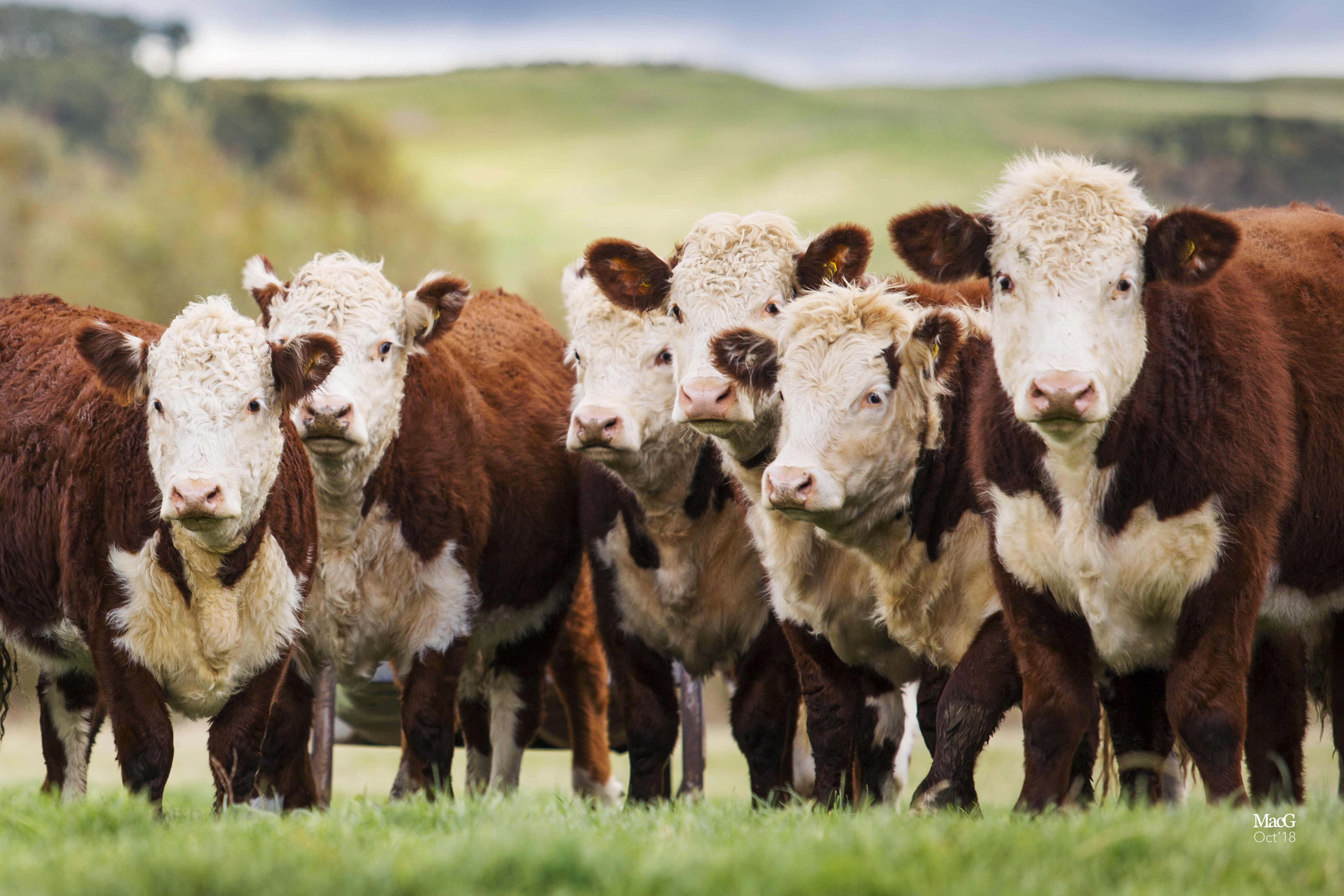 An Unmistakable White Face
Taste and quality aren't the only well-known features of the Hereford. Their rich red coat and distinctive white faces set the breed apart and help aid the traceability of each unique individual.
These remarkable cattle benefit from a placid temperament which makes them a joy to raise. They have simple needs; they love to graze; and they love to breed and rear their calves. The lack of stress adds to their exquisite flavour.
Herefords successfully compete at numerous agricultural shows across the UK – be sure to look out for these famous white faces and meet them up close.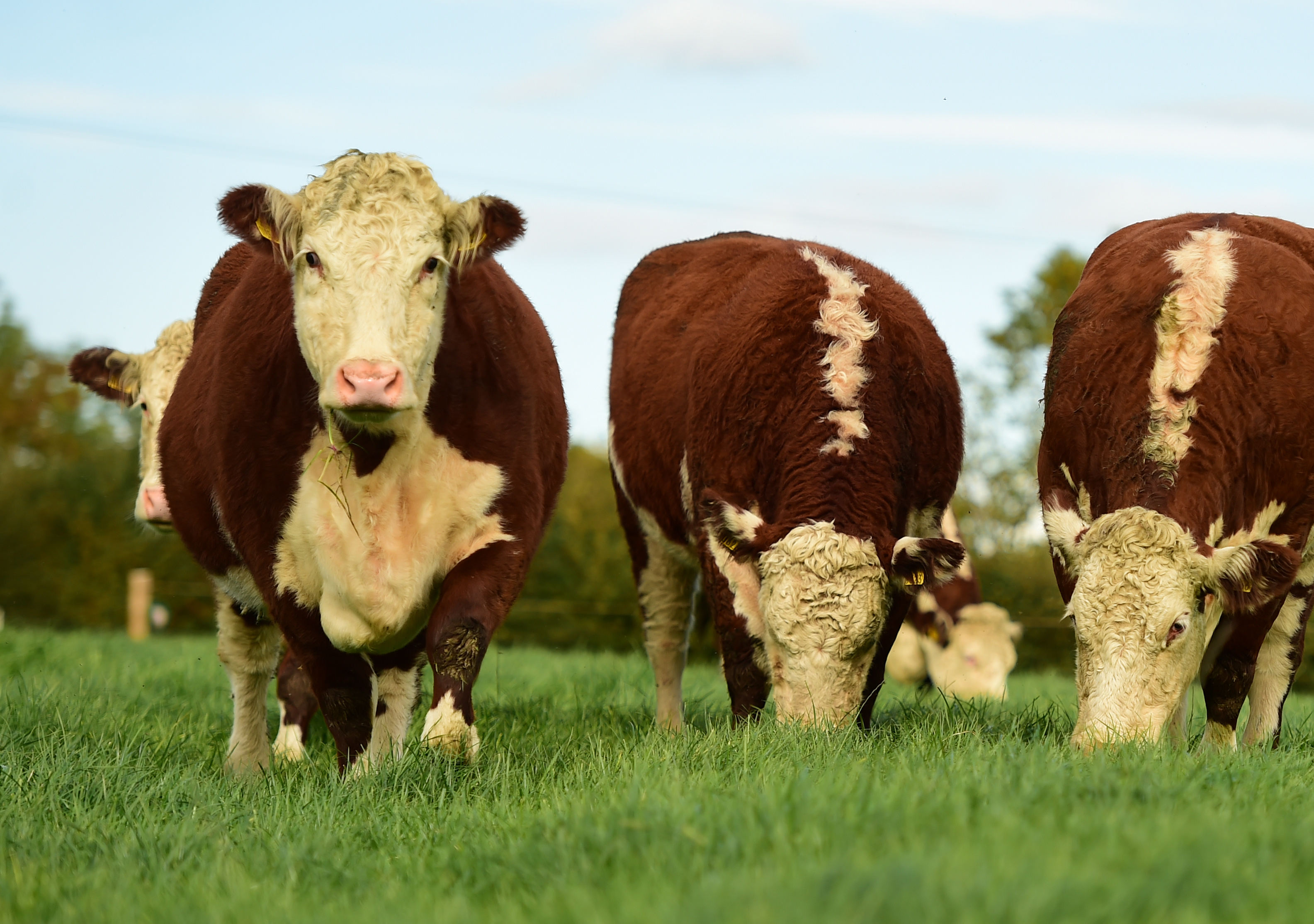 An Excellent Evolution
Back in Roman Britain, the inhabitants of the Welsh Marches had two passions; warfare and farming cattle.
From the fourth century, sturdy oxen and Welsh border cattle were a key feature in the countryside. They were natural foragers able to adapt to varying climatic conditions. As a result, this particular region became widely known for the impressive size, hardiness and quality of its beef.
In 1738, Benjamin Tomkins 'The Elder', was the first to start commercially breeding Herefords at Canon Pyon, Herefordshire. He dedicated himself to evolving the breed until his death in 1789.
By 1817 the first two pairs of Herefords were exported to the USA by Kentucky Statesman, Henry Clay. Just 23 years later, an American breeding herd was established by William H. Sotham and Erastus Corning of Albany, New York.
Back in the UK, in 1878, the Hereford Cattle Society, was founded under the Patronage of Queen Victoria.
More than 250 years of selective breeding has made the Hereford a cornerstone of the international beef industry. Their stamina and strength are epitomised by the story of a consignment of Herefords being torpedoed during their journey across the Atlantic during WW2 – two of these brave beasts managed to survive by swimming to the Irish coast.
Today, with close to ten million cattle across 120 countries, they provide the highest quality marbled beef across the globe.