RECIPES FOR 100% SATISFACTION
Whatever the season, Hereford Beef is a prime ingredient for creating a wealth of sensational recipes that will have everyome coming back for more. 
From appealing home cooked meals to impressive showstoppers. Our recipes showcase the versatility, succulence and tenderness of Hereford Beef.
Discover your inspiration with a range of  mouth watering dishes.
A cut above and a breed apart
Many of us cook beef regularly, so it's very important to use the appropriate cut of meat and cooking method. Please click the various cuts above – to discover some wonderful recipes!
Some Cooking Ideas and Inspiration
For more Cooking Tips see below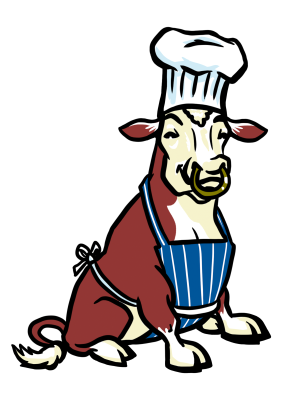 Have you met Harry the Hereford?
Harry's Buying Tips
Our buying tips will ensure you buy the best cuts of Hereford beef. We'll teach you how to find the best beef, whether you're shopping at your local butchers or the supermarket.
Harry's Cooking Tips
Our cooking tips will help even the most inexperienced cooks get the most out of their chosen cuts of beef. Perfect your roast joint and serve tender and succulent beef, every time.
Dine out on the best beef
Hereford Beef is highly sought after by chefs across the UK, all looking to include the finest, most flavoursome meat on their menus.
Its exceptional provenance as a grass-fed, native breed makes it huge hit with discerning diners.
Finding Hereford Beef  at restarrants, pubs and gourmet fast food outlets is easy. Where will you have you next meal?