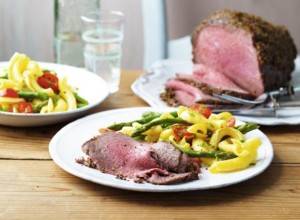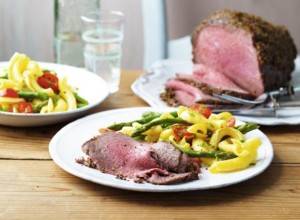 Here's what you should be looking for when buying Hereford Beef, regardless of where you shop:
A deep dark red colour. The colouring is an indication that it's well matured and at the perfect age to provide you with a tasty piece of meat.
Marbling throughout the joint of meat. The marbling of fat will dissolve during the cooking process, which gives Hereford beef its unique flavour.
Hereford beef is extremely popular with chefs, amateur cooks and families and this means you can find it at various retailers throughout the UK (and abroad too!). Butchery counters of major supermarket chains now stock our beef, including Cooperative, Waitrose and Lidl. You can also buy it online, order Hereford Beef boxes and visit farm shops, butchers and market stalls. If you need to find a supplier we have an extensive list available right here on the website, just click this link.
Once you have your beef why not try one of our many beef recipes. We have plenty of recipes for the different types of cut you may have chosen. Once you've cooked your dish come and share your images with us on the Hereford Beef Facebook wall. Alternatively you can tag @HerefordBeefUK  on Twitter or Instagram.