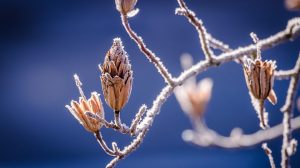 It's been a cold couple of weeks here in the UK. The biting cold is the perfect excuse to head to the kitchen and cook up some hearty comfort food. The spring will be here before you know it, so make the most of these delicious recipes and enjoy some cosy nights in the home. Beef is excellent comfort food as it's full of protein, Vitamin B12 and essential minerals such as zinc and iron.
Thai Beef and Sweet Potato Curry
Here's a Thai inspired curry that the whole family will love. It's not too spicy but it will certainly warm you up after a wintery walk. This curry is best cooked in a slow cooker for 8 hours. It's the perfect beef recipe to put on before you go to work or head out for a day of adventures. Ask the butcher for 1kg of boneless shin or chuck beef for the best results. Click here for the complete list of ingredients and the recipe.
Horseradish Beef Pot Pies
Here's a scrumptious beef recipe served with a sweet potato topping.  It takes 20 minutes to prepare and only 2 hours and 40 minutes to cook in an oven, not a slow cooker. Ask your butcher for 800g of boneless shin beef with the fat trimmed and cut into 2cm chunks. This recipe serves 4. Find the complete list of ingredients and the method by clicking here.
Beef Pot Roast with Sweet Potato
This is a meaty recipe from Australia. Ask your butcher for Bolar Blade, which comes from the shoulder blade. You'll need 800g of trimmed beef and about 15 minutes to prepare the dish. You can cook it in a slow-cooker for 6 hours on low or in the oven for about 2 hours. Click here for the ingredients for 4 people and the cooking method.  The recipe uses Silverbeet, which is Swiss chard here in the UK.
Will you be trying any of these recipes at home? Share you food snaps with us by tagging @HerefordBeefUK on Twitter and Instagram.