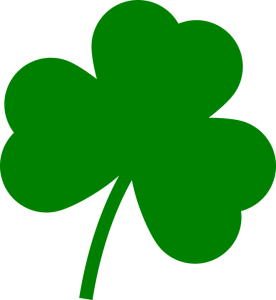 Looking for ways to celebrate St. Patrick's Day on March 17th? How about some good food?  Today, we're sharing some of our favourite St. Patrick's Day recipes that we're sure you're going to love.
Stout-braised Steak with Stacked Chips
BBC Goodfood is always a great place to visit when you're looking for beef recipes. Here's one that is perfect for St. Patrick's Day or for anyone who enjoys a good pint of stout from time to time. The addition of the beer adds a deeper flavour that is also enhanced thanks to the shallots and horseradish. This recipe requires shin of beef, don't forget to ask for Hereford beef for a perfectly tender and flavourful dish. Click here for the recipe and ingredients.
Irish Whiskey Steak
Marinade your steak in a quality Irish whiskey for added flavour and a juicy dish.  You'll need four 200g steaks from your butcher or the meat counter. Choose your favourite steak; whether that's T-bone, rump or sirloin, it's your choice. This recipe is very easy; just don't forget to leave the steaks to rest for around 10 minutes before serving. Here's the list of ingredients and the cooking method.
Jameson Whiskey Irish Ribs
This recipe requires  5kg of beef ribs and 1 litre of Jameson Irish Whiskey to serve six people.  The ribs are left to simmer for an hour before being cooked in the oven for 3 hours to ensure they are tender.  The ribs have a delicious flavour and texture. It's the perfect dish to cook slowly while you enjoy a drink or two with friends. Here's the complete list of ingredients and the cooking method.
Peppered Beef Fillet with Irish Whiskey and Colcannon
Paul Rankin's recipe for an Irish bubble and squeak.  It takes just 30 minutes to cook and 15 minutes to prepare and it taste's fantastic. This is comfort food at its best.  The recipe serves four people and you'll need 4 fillet beef steaks and 50ml of Irish Whiskey.  Click here for the recipe.
Beef and Guinness Pie
Jamie Oliver has a brilliant recipe for a steak, Guinness and cheese pie that isn't too difficult. It serves up to 6 people and takes just under 4 hours to make.  Cut your Hereford beef brisket into 2cm cubes; you can also use stewing beef if you wish. Click here for the ingredients and the method.
What are you cooking for St. Patrick's Day? Share your culinary creations with us over on our Facebook page.