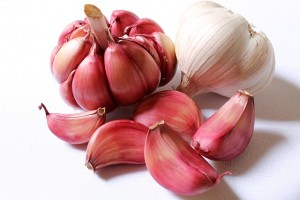 It's that time of year when colds, the flu and viruses seem to be everywhere. If it's not one thing it's another, the children are bringing in illnesses, the workplace is full of sniffles and sneezes and coughs. One of the ways of helping you to fight off illnesses this season is by strengthening your immune system. We've picked out five of the best foods that will help you to ward off these seasonal bugs, keeping you healthy and strong all year round.
Obviously we're going to start with beef, but for a very good reason. Hereford beef is a great source of zinc, a mineral that many people lack in their diet. Zinc is important in the development if white blood cells that work to defeat viruses and bacteria that try to invade our bodies.
Garlic is a source of allicin that is known to fight off infections and bacteria. Garlic can be taken as a supplement but why not add more garlic to your dishes instead? Here's a recipe for garlic beef from BBC Good Food to get you started.
Probiotic Yoghurt. The live cultures found in yoghurt work hard to keep you free from germs that make you ill from inside your intestinal tract and gut.
Sweet potatoes. Unlike white potatoes, sweet potatoes count towards the recommended five a day but that's not the only reason they made the list. Sweet potatoes are also an excellent source of Vitamin A. Vitamin A helps your skin to stay healthy and strong so it can protect you against incoming viruses and bacteria.
Studies have shown that mushrooms are beneficial as they increase the activity and the production of white blood cells. The white blood cells become far more aggressive as a result. Mushrooms are great to eat to prevent getting ill and also excellent if you're beginning to feel under the weather. Here's our recipe for Hereford brisket with mushrooms, perfect for winter.