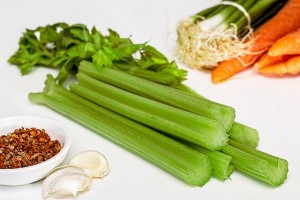 It's all too easy to become sluggish at this time of year. The evenings draw in earlier, the weather is often wet and windy and the drop in temperature results in a lack of energy. One of the best ways of fighting the urge to hibernate is to give your body additional energy. Food is what provides energy and comfort and the vital vitamins and minerals we all need to help us feel good and fight of illness. Here are three recipes for beef stews that will give the family a good boost during the winter months.
We're starting off with a true winter warmer that's easy to make, full of healthy vegetables and suitable for the cheaper cuts of Hereford beef. The recipe serves 5 people, takes 15 minutes to prepare and 3 to 4 hours to cook. You'll need 850g of stewing beef, 2 of the biggest carrots you can find and 2 sticks of thickly sliced celery. Find the full recipe and the method here.
Paprika, onions, peppers, rice and coriander to season give this Hungarian style stew plenty of flavour and is a refreshing change from the more traditional stews that you might be used to. You'll need 750g of braising steak, ask your butcher to trim off any excess fat and to cut it into 2cm cubes if you want to save yourself time in the kitchen.  The full ingredients and method can be found here.
We love James Martin's recipe and it can be made with beef or with lamb if you fancy a change. This recipe serves four people, takes 20 minutes to prepare and 2 and a half hours to cook. Add leaks, celerity, baby onions and carrots to the stew and serve with broccoli for some added green goodness. The recipes for the stew and the dumplings are found here.
Do you have a must have ingredient that you always add to your beef stews? Come and let us know on the official Hereford Beef Facebook page.