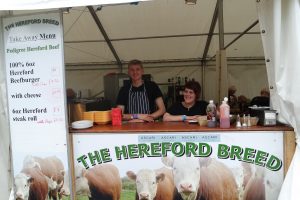 The Malvern Autumn Show is always a great day out. The whole weekend is dedicated to home grown family fun, in partnership with Westons Cider Visitors Centre. There's something for the entire family, from animals, vegetables, plants and flowers, to cooking demonstrations, food, drink and plenty of stalls.
Cookery Theatre
Headlining at the Cookery Theatre is Andi Oliver from Great British Menu and Great British Baker, Selasi Gbormittah. Other highlights on the menu include the Raymond Blanc Cookery School, Mixologist Extraordinaire Gianluca Austin Rizzo and the Young Farmers Cook. Pick up new tips and inspiration to try in your own kitchens.
Autumn Theatre
The Autumn Theatre will be hosting plenty of inspirational talks and Q&A's.  Carol Klein will be attending on both days and we recommend you find time to attend the Planning for Spring Gardeners Q7A with Carol, Jamie Butterworth, and Alys Fowler.
If you prefer to have your meals cooked for you and you don't like growing your own you may be more interested in the activities that include:
Vintage vehicle parade
Dog agility Finals
Quack Pack
Gundog Display
Royal Canin Agility Challenge
All these activities and more can be enjoyed at the Activity Arena on Saturday and Sunday. There's also additional entertainment at the Teme Arena, included fly ball, animal parades, dog parades and the parade of Harness goats.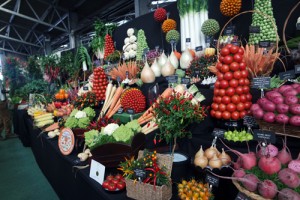 Don't forget to enjoy the crops in the Harvest Pavillion and visit the Vintage Village. The village is home to plenty of vintage shopping stands, machinery, classic caravans, and cars. There's even an Old Tyme Fairground where you can delight in a ride on the carousel and helter skelter.
The Malvern Autumn Show is held on September 23-24th at the Three Counties Showground in Malvern. Buy tickets at the gate and have a wonderful time at the show. Don't forget to try a Hereford Beef burger from the Hereford Cattle Society stand while you're there!