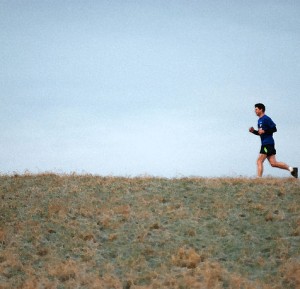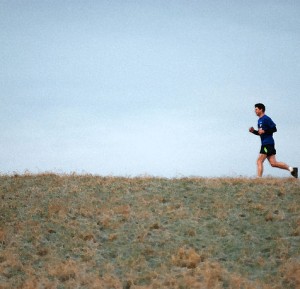 Hereford played host to a remarkable marathon runner who is running two marathons a day for 17 days in order to raise money for worthy cause. Andy Persson ran from John O'Groats all the way to Land's End, raising money for Frank Water after being inspired during a trip to Bolivia. Mr Persson saw the effects of poor sanitation and dirty water first hand, so he decided to run to raise much-needed money for the charity that is dedicated to funding safe drinking water and sanitation for communities all over the world. Thankfully, Mr Persson describes himself as being obsessed with running. His obsession will come in handy as he will be running on average 50 miles per day during this current fundraiser.
During his trip to Hereford, Mr Persson was taken to A Rule of Tum (our previous Retailers of the Month) where he tried a famous Hereford Beef Burger. He really enjoyed his burger and he also enjoyed exploring the area, which included a sightseeing trip to the Cathedral.  It was a short visit as Mt Persson left the city the following day in order to continue his marathon trip to Land's End.
You can learn more about Frank Water and donate to this worthy cause by visiting http://www.jogle50.co.uk.