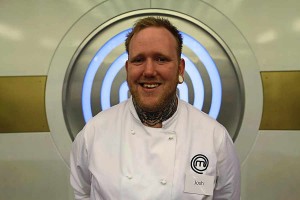 …And Hereford Beef will be on the Menu!
Are you a fan of Masterchef? If the answer is yes, you'll be very excited to learn about the newly appointed chef at the Cellar Door in Hereford. Josh Donachie made it all the way through to the final last November. He will be sharing his talent with diners when the highly anticipated restaurant opens its doors. Mr Donachie, who hails from Shropshire, has been busy with freelance work, but when he heard about the vacancy at The Cellar Door he jumped at the chance to become part of the team.
The Cellar Door will be located on Widemarsh Street in Hereford, formally home to the Paperway Store, which has been closed for two years. Lauren Waring, the brainchild of the restaurant, has promised to serve fresh produce following the seasons, along with shellfish and Hereford Beef. The food produced will depend on the season, something Mr Donachie feels very strongly about.  A café is also going to serve quality breakfasts, speciality teas and coffees and homemade pastries.
Mr Donachie now has the job of finding a fantastic team who will assist him. The Cellar Door is also searching for a restaurant manager and other positions, ready to prepare for the grand opening in the Spring, 2016.