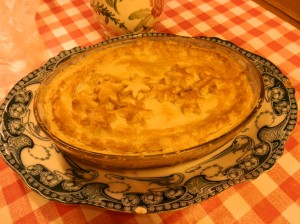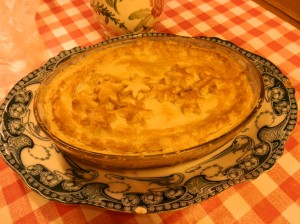 St. George's Day falls on April 23, 2015 and it's the perfect day to treat the family to some delicious grub as it's the feast day of Saint George.  There's no better way to celebrate the National Day of England than by cooking up some delicious food and enjoying it with your family and friends. Herefordshire beef is the ideal meat to serve on this day, so here are three recipes we think will be perfect on this special day.
A Good Steak and Kidney Pie from BBC Good Food
You can't beat a traditional steak and kidney pie, especially when using Hereford Beef. Cook the beef and make the pastry a day before you make the pie to avoid the pastry from slumping in the middle. Ask your butcher for 400g of ox kidney and 1kg of trimmed top rump. Click here to find a supplier of Hereford Beef.
If you're not a fan of kidney we recommend trying this recipe instead. You'll need 1kg of Hereford braising steak cut into one inch cubes (don't be afraid to ask your butcher to do it for you to save you a job). Prepare the filling the day before, similar to the steak and kidney pie above.
You may feel like cooking a sensational masterpiece, in which case why not serve the family a spectacular Beef Wellington. Michel Roux Jr. has shared his beef wellington recipe that calls for a 1.2kg beef fillet and it will serve four people.