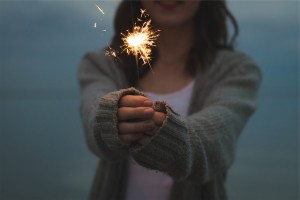 Bonfire Night is a fun family night that really makes you appreciate autumn and begin preparing for winter. Heading to a firework display is a fun treat for all ages, wrapping up in warm coats, gloves and scarves. But the best bit is coming back to a warm home and snacking on a delish autumn dish to help warm you up from the inside. We've come up with our favourite beefy snacks that will leave you with that warm glowing feeling during the colder months.
Brown Windsor Soup with Pearl Barley
This hearty, thick soup is a real winter warmer by Jamie Oliver. It's just what you need when you've been outside enjoying a firework display.  You'll need 500g of good quality diced stewing steak, we recommend asking your butcher for Hereford Beef for added succulence.  You'll also need some marmite, Worcestershire Sauce and 2 litres of organic beef stock. Click here for the full list of ingredients and recipe.
Spiced Hereford Beef and Chilli
Spiced Hereford beef and chilli is one of our favourite snacks and it only takes 12 minutes to knock up. Our recipe uses 675g of rump steak or sirloin and this will serve up to 32 people. Mix all the spices together in a bowl with some olive oil, brush the mixture on the chopped up steaks and marinate for an hour before you begin cooking.  Here's the recipe and ingredient list for our beef and chilli snacks.
Beef Pasties
A firm favourite, beef pasties, can be made before hand and served either warm or cold. This recipe is from Hereford Beef fans, The Hairy Bikers. You'll need 3kg of beef skirt or braising steak, that's been chopped into 1 inch cubes. The recipe also calls for 10 eggs, so don't forget to add them to your shopping list. Click here for the full list of ingredients and the method.