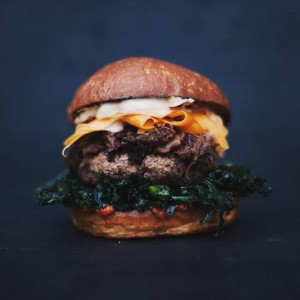 This month the Hereford Beef Retailer of the Month award goes to A Rule of Tum Burger Shop.  When you sample the menu, you'll be treated to nothing but the finest foods and local seasonal ingredients that will delight your taste buds.  We asked Jon about why Hereford Beef was chosen for their menu, here's what he said:
"We started our business here because of the quality of provenance in Herefordshire and the surrounding area. We source our Hereford Beef from our Farmer/Butcher Tom Jones. Tom's meat is hands down the best we have ever tasted, grass fed, hung for a month and beyond and jam packed with flavour.

Tom's animals are free range and are subject to traditional farming methods. Tom champions the fact that all the animals have led happy, trouble free lives and now bring you happiness by being central to a cracking plate of nosh."
You can eat in or takeaway, turn up or place your order in advance.  If you visit A Rule of Tum Burger Shop on Twitter, you'll see nothing but praise from their satisfied customers.
Thank you @burgershophfd for the tastiest burger I ever did have….. Will definitely be back! pic.twitter.com/ZYbcCY9ip6

— Jon Waterhouse (@Jon_Waterhouse) September 26, 2015
We're not surprised to hear about the positive feedback, just take a look at some of the highlights of their menu:
Farmer Tom's Beef Burger – A succulent Hereford beef patty served on brioche with mature cheddar, dill pickles, mustard mayo, ketchup and baby gem lettuce.

The Hereford Hop – A Hereford beef patty served on brioche with pulled neck of beef, Hereford Hop cheese, pickled onion rings, mustard mayo, ketchup and baby gem.
There's also a whole host of side dishes, such as the hugely popular Westcombe fried cheese curd with hot sauce and the rosemary salted chips. You'll also find a fantastic array of craft beers, ciders, wines and spirits on the drinks menu, including Hereford's own finest quality Chase spirits.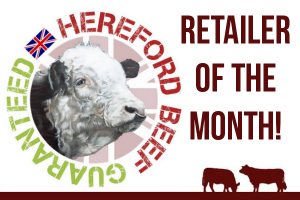 Book a Table for Christmas!
The Burger Shop will be making good use of their new conservatory this winter and Christmas bookings are now being taken for after November 18, for parties from 8 to 30 people. If you'd like to book a table for your party you can do so online or by calling 01432 354 321.