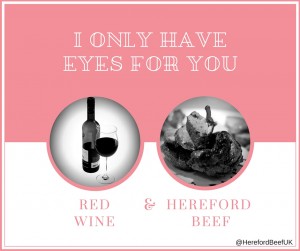 Are you treating your Valentine to a home cooked meal? Not sure what to cook? We've put together four Valentine's Day recipes that are perfect for two, watch the videos or click on the link for the ingredients and full method. See if there's a dish that really takes your fancy this Sunday.
Fillet Steak in Champagne Sauce & Chips
This recipe sounds and looks delicious and it works if you're cooking for two or for one, it's flexible! Here's the recipe, brought to you from My Virgin Kitchen.
Juicy Beef Skewers and Horseradish Dip
This is such an easy dish that won't leave you alone in the kitchen for too long. You'll need 500grams of beef rump for this recipe; along with some fresh horseradish if you can find it (horseradish sauce will be fine if you can't. Click here for the recipe from Nigella.
Individual Beef Wellington Recipe
Warren Nash shares his melt in your mouth recipe that will certainly impress if you can pull it off. The video is easy to follow so don't panic!
Hereford Steak with Béarnaise Sauce
Hereford steak is great to serve if you don't want to complicate things in the kitchen but you still want to serve up something that will delight. This dish only takes 15 minutes, serve with homemade chunky chips.  Click here for the ingredients and recipe.
Heart Shaped Rib Eye Steaks
You might not want to go outside to barbecue your dinner but you can follow the tips and tricks of this romantic recipe and apply them in your kitchen.  Look for marbling as advised in the video (Hereford beef is famous for marbling!).  Watch the video below:
Come and show us your Valentine's Day meal on Twitter or Facebook, we'd love to see your romantic creations.