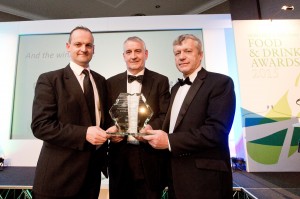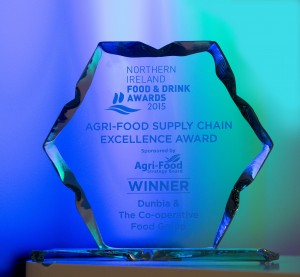 In March, 2015, the Co-operative and Dunbia, their premium Hereford Beef supplier, picked up the Supply Chain Excellence Award at the Northern Ireland Food and Drinks Awards.  Dunbia is responsible for supplying all the fresh beef that is used in the Co-operatives 'Truly Irresistible' own premium brand.
The Truly Irresistible range is part of the Co-operative Food's farming groups, and they are fully committed to giving support to the farming industry in the United Kingdom.  The farming groups were established to strengthen the relationships with the producers, providing their shoppers with a transparent and reliable supply chain.
"Together with Dunbia, we work tirelessly to develop a sustainable future for the Hereford beef supply and I'm thrilled that our efforts have been recognised with this award." Ciara Gorst, Co-operative Food Senior Agricultural Manager.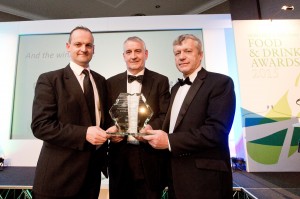 "..The award should also go to the Hereford calf rearers, storemen and finishers who have committed to the Hereford Scheme." Jonathan Birnie, Dunbia Head of Agriculture & Research.
The Co-Operative and Dunbia partnership was announced back in March 2013. Dunbia supplies the Hereford beef that is used in the Truly Irresistible beef burgers, steaks, joints, mince and stewing steak across England, Northern Ireland and Wales.