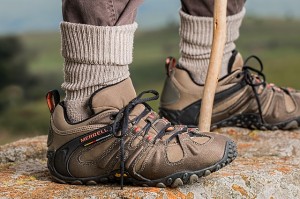 It's that time of year when we're all making changes in our lives. Two of the most common New Years Resolutions is dedicated to losing weight and living a healthier lifestyle. That often means cutting out a lot of the usual foods we enjoy and replacing them with healthier alternatives. The good news is Hereford Beef can still be eaten if you are looking to improve your diet, lose weight and even gain some muscle.
Healthy Hereford Beef
Hereford Beef is full of goodness, thanks to the Hereford Cattle being grass fed on rich pastures. They have a healthy diet and a stress free life that adds to the quality of the meat that ends up in your kitchen. It's full of the essential fatty acid omega 3, great for our hearts but also beneficial in reducing symptoms such as depression, rheumatoid problems and hypertension.
Healthy Hereford Beef Recipes
There are lots of great recipes to try if you're looking to introduce Hereford Beef into your new lifestyle, here are three of our favourites.
Beef Stir Fry Recipe
The beef stir fry is excellent as a healthy meal and ideal for those of you who are working on building strong muscles too. It uses 300g of rump steak or you can use a rib eye steak for added flavour. Watch the video and learn the recipe by clicking here.
Beef Enchiladas
Here's a healthy version of enchiladas from Canada. For this recipe you need lean Hereford Beef, if you'd like to know where you can buy mince beef please visit our where to buy page here on our website. Watch the video and learn how to make healthier beef enchiladas by clicking here.
Beef Salad
Here's a healthy main course perfect for lunches, beef salad with vegetables and pesto. You'll need a 300g beef fillet to serve two people. Click here for the recipe.