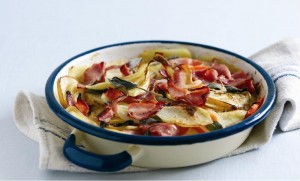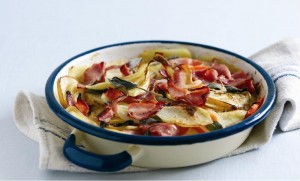 No one likes to see food go to waste. If you enjoyed a delicious Hereford Beef New Years day dinner why not try out one or more of these excellent leftover Hereford beef recipes today.
Hereford Beef Hot-Pot Haggerty
This hot pot recipe takes about 40 minutes to cook and can be cooked using minced beef or roast beef leftovers. It's also an excellent recipe for all of your leftover gravy too. Find the basic recipe here, but why not add your own spin depending on what you have left from yesterday and see if you can come up with a dish worth of the Masterchef finals.
If you don't want to spend a lot of time in the kitchen why not try these roast beef wraps. They take ten minutes to cook so that leaves you with plenty of time to catch up with the Christmas television or head out for a winter walk. Wrap the leftover Hereford beef in a tortilla wrap and add some cheese and salad leaves.
Slow Cooked Hereford Beef with Gnocchi
Chop up your left over beef and add them to the slow cooker with plenty of seasoning, chopped tomatoes, vegetable stock, tomato puree, onions and garlic. Add a pack of gnocchi ten minutes towards the end of the cooking time and serve with some crusty bread rolls.