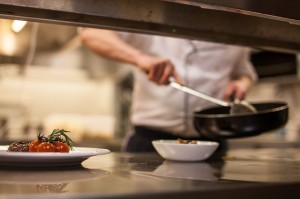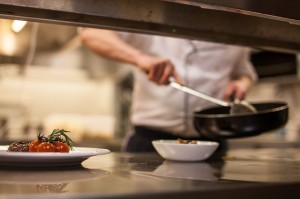 We have been making some changes to our website here at Hereford Beef. You'll find updated videos on our home page, sharing different beef recipes to try at home. We also have the brand new Retailer of the Month feature, where we highlight one retailer in an article and share our recommendations on our social networks. These are in addition to our regular weekly blogs, where to buy Hereford Beef pages and recipes, but we're not finished yet.
We're now on the hunt for eating establishments that offer their guests and customers Hereford Beef on the menu, be it pure-bred or cross-bred. This is where you can come in. We need your help finding the venues so we're able to included them here on our website and also share their establishments on Twitter and Facebook.
If you know of any restaurants, cafes, catering kiosks, burger bars or any other venue that has Hereford Beef on the menu we'd love you to get in touch. We ask that you send us their address, website and telephone numbers if possible. Let's work together to spread the word so that diners all over the country know where to find Hereford Beef. Please contact us via our contact page or send us a message on Facebook. We're looking forward to discovering lots of excellent chefs and restaurants that provide their guests with the finest foods.