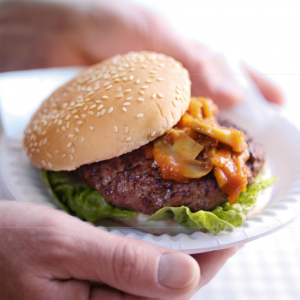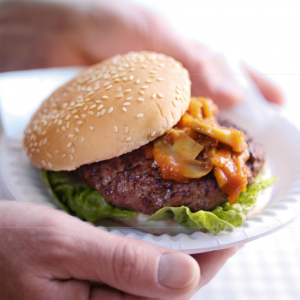 We asked our followers on Facebook what they considered to be the perfect Hereford Beef burger and we had some interesting replies. It was great fun learning about the preferences of our fans, and seeing how a simple beefburger can be turned into something extra special. See if any of these combinations tickle your taste buds:
Chilli and coleslaw
Wasabi and red onion
Horseradish and Mustard with a dash of Tabasco
Cheese and ketchup
We thought we would share our recipe for Hereford Beefburgers with Chunky Barbecue Relish with you all in case you were hankering after a delicious burger over the weekend. It takes about 12 minutes to cook the burgers to perfection, and of course you can always add your own little touches if you like. Simply click the link above to discover the ingredients and method for this mouthwatering recipe.
However, if you don't want to cook you might simply want to book a table at Verzon House who happened to share this image on Twitter this week. Beefburgers and beer, what could be better than that?
The Verzon Burger. Great with a pint of real ale! @ledburyrealales @WyeValleyBrew @HerefordBeefUK pic.twitter.com/XApT7c9zDj

— Verzon House Hotel (@VerzonHouse) April 28, 2014