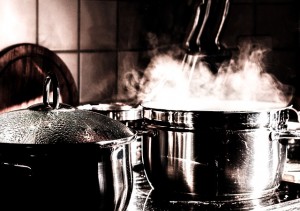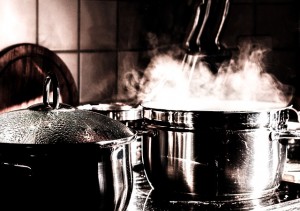 The A-level results are out and many students will be planning their new adventures in life as they head off to university. One of the things many students forget to plan for is eating and cooking meals. Popping home at tea-time will no longer be an option, and if you want a Sunday Roast it will be down to you and your flatmates to make it. Cooking can be quite a daunting thing if you've never ventured into the kitchen before other to open the cupboard doors and the fridge. The good news is there are plenty of easy recipes out there and who knows; perhaps you'll discover a love for cooking and food that you've yet to unleash?
We have a few easy beef recipes to share with you today. So if you're a student, or the parent of one, bookmark this page for future reference.
Slow Cooked Hereford Beef
Slow cookers don't cost a lot and they create wonderful home cooked meals without you having to do much in the way of actual cooking. The ingredients you require are:
Diced beef (you can ask the butcher to do this for you, it's often cheaper than buying ready diced beef from the supermarket). About 800g will feed two people very well and you'll have plenty left over for later or to leave in the fridge to cook the following day.
2 sliced onions
One or two handfuls of mushrooms
Beef stock (1 to 2 cubes)
Gravy granules
To cook all you need to do is add the beef and onion to the slow cooker. If you want to you can brown off the beef in a frying pan for a couple of minutes but it's not essential. Cover the meat with water and add your stock cubes and give it all a good stir. Then cook in the slow cooker for four hours on the low setting and eight hours on the high setting. About half an hour before the end of the cooking time add the mushrooms and the gravy granule and replace the lid.
Serve your slow cooked beef with some potatoes, Yorkshire puddings and your favourite vegetables. If you're low on ingredients it will still taste incredible on its own! If you don't like the idea of cooking vegetables simply dice up the potatoes and add them into the slow cooker along with some carrots and you'll have a complete meal in one.
This is a brilliant meal that will keep your warm on the upcoming autumn and winter days. You can pop it on in the morning and return home after your lectures and seminars (or a few pints) and dive into a delicious home cooked meal that requires minimal effort.