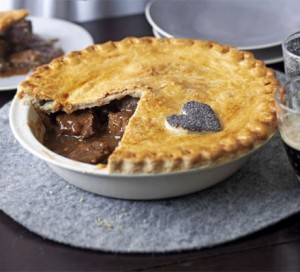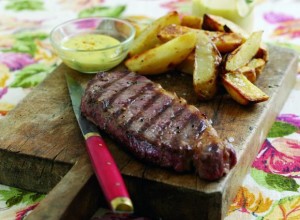 Valentine's Day is almost here; a day to celebrate love and romance. What better way to treat your loved one to the finest grass fed Hereford Beef that has been lovingly cooked by your own hands? We have found three delicious romantic beef recipes for you to try, which one is your favourite?
Filet Mignon with Rich Balsamic Glaze
No one wants to spend the evening slaving over a hot stove. The filet mignon is perfect as it only takes five minutes to prepare and fifteen minutes to cook so you'll have plenty of time to finish the red wine and enjoy each other's' company.
This steak and ale pie does serve four people but it's a delicious dish that will certainly put a smile on your partners face. You will need longer to work on this recipe as it takes about an hour to prepare and four hours to cook, but the end product will be perfection.
Hereford Steak with Béarnaise Sauce
Our recipe is a classic dish that serves two and is ready in 15 minutes. Serve it up with some chunky homemade chips and you've got a match made in heaven.
If you don't want to cook why not take a look at our list of restaurants and hotels that serve Hereford Beef on their delicious menus and leave the cooking up to the professionals for the night.