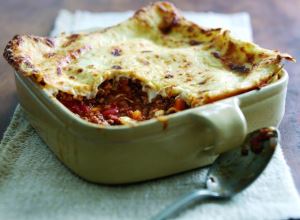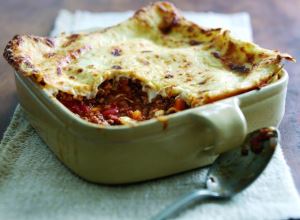 Hereford mince beef is easy to find, you can ask your butcher for it and it's available at many Co-operative, Ocado, Lidl and Sainsbury's stores at the meat counter. Hereford mince is also very easy to cook with and there are lots of different recipes you can try if you're bored of serving up the same family meals week after week. Here are three of our favourite beef recipes using Hereford mince beef:
Shearer's Mince and Potato Hot Pot
This meal is a fantastic winter meal that will warm up the whole family on a cold day. It originates from the Australian outback and is a firm favourite with busy shearers.  You need 500g of Hereford mince beef and the ingredients and method can be found by clicking the link above.
If you love lasagne but are getting a little bored with the recipe why not try our recipe and add some chicken livers and pancetta along with the mince. The result is nothing but delicious. It takes three hours to cook and requires 450g of lean Hereford beef mince. Click the link for the ingredients and cooking method.
Homemade patties are tastier than shop bought and healthier too. This recipe takes 1 hour and 25 minutes to prepare and cook and they make great weekend snacks or can be served as a main meal. Click on the link for the full list of ingredients; the recipe asks for 500g of minced beef.
Come and share your favourite mince beef recipes with us on our Hereford Beef Facebook page.