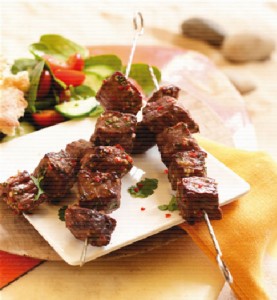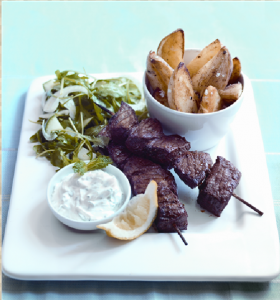 The warm weather seems to be handing around for a little while longer, so it would be rude not to indulge in one or two more barbecues before the rain and the winds return. This week we thought we would share some of our favourite side dishes that can be served alongside your Hereford Beef Steaks and your beef burgers and hot dogs. Here are just a few of the delicious recipes we've come across.
Creamy Potato Salad with Bacon
This is a simple but delicious potato salad that will keep all your guest happy while waiting for the main events. It only takes 20 minutes to make and serves eight people.
Watermelon, Mâche and Pecan Salad
This is inspired by Southern Living and is ideal for anyone with a sweet tooth. The recipe says you can use baby lettuce instead of the sweet and nutty mâche if you can't find it locally.
This sauce take around 35 minutes to prepare and cook and is super easy yet totally scrumptious. A home made sauce tastes far superior to anything you can buy in a bottle. You could even add a splash of your favourite bourbon and make an adult version too.
While this isn't a side dish it would still make a wonderful addition for all the adults at the barbecue who would like to wash down their food with something other than beer. It's very easy to make, all you need is some peaches and some fruity white wine and a little bit of time.
What's your favourite barbecue side dish? Share your tasty ideas with us on our Facebook wall or Tweet them to @HerefordBeefUK on Twitter.   Don't forget to follow Hereford Beef on Pinterest for lots of beef recipes and food inspiration too!