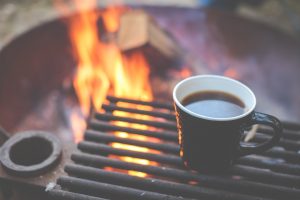 You have to make the most of the warm weather while it lasts. If it's sunny this weekend, throw a barbecue for your family and invite some of your nearest and dearest over for some fun. We have some excellent tips on how to make the perfect burgers, now we'd like to share 10 further tips to ensure your barbecue is a success.
Clean your grill to stop food from sticking to it during cooking. Brushing the grill with vegetable oil is also beneficial.
Tidy up the garden and hang some outdoor lights. Citronella candles are excellent for keeping flies and bugs at bay. Pop some citronella tea lights in jars and dot them around the table.
Don't forget serviettes. Serviettes are essential but so easily forgotten. No one wants to have tomato sauce caught in their beard all night.
Take your meats out of the fridge to let them reach room temperature before cooking.
Plan the menu before you go to the shops to avoid buying things you don't need and forgetting things that you do. Give yourself enough time to visit a second shop if necessary, many people are likely to have the same idea as you.
You have the meat but what about the side dishes? Make a couple of salads, prepare some potato wedges, corn on the cob and have a couple of tins of baked beans to hand for hungry guests.
A selection of sauces ensures everyone is able to choose their favourites.
Ask guests to bring their own drinks but have one special beverage to offer your guests. Pimms is always a good choice in the summer and gin is now hugely popular.
Tidy the house and prepare the guest room or sofa. Be prepared for a couple of extra guests who may drink too much!
Get some games out for the children and pick a few movies for them to watch if they get tired or restless as the night progresses.