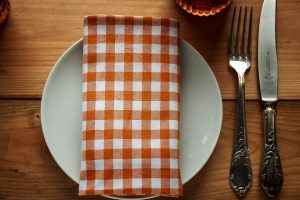 It's finally feeling like winter out there. That means we need plenty of energy and goodness from our meals to help us stay warm and energised.  Chilli is the perfect food to serve your family on the coldest days. It's easy to make, very tasty and is perfect for batch cooking to freeze for quick meals in the coming weeks. Today, we're sharing three of our favourite chilli recipes that work perfectly with Hereford beef mince.
Beef Chilli with Bitter Chocolate from the Hairy Bikers
The Hairy Bikers are known for their love of Hereford beef so we thought this was the perfect chilli recipe to start with.  This meal takes less than 30 minutes to prepare and 2 hours + to cook.  You'll need 500g of finely diced good quality beef steak and 500g of good quality mince for the traditional chilli recipe. You'll also need 75g of 70% cocoa solid plain chocolate, which is roughly chopped and added to the dish. Serve with steamed rice and lashings of soured cream.  Click here for the full list of ingredients and the cooking method.
Heston's Chilli with Spiced Butter
Heston recommends adding the spiced butter to the chilli just before you serve it. You can also add some more butter at the table if you like it really hot. Serve with grated cheese and sour cream and you have the perfect dish for the colder days. Click here for the recipe and remember Waitrose sell Hereford beef too. You'll need 450g of Hereford minced beef for this dish.
Chilli Jam
Okay, chilli jam isn't really the same, but it's the perfect winter preserve that compliments many different dishes.  Chilli jam doesn't set like normal jam, you'll need to keep a close eye on it as it cooks and use your own judgement. Click here for the ingredients and the method that will make 5 200ml jars of jam, so you could give some to your friends.
Don't forget to like us on https://www.facebook.com/herefordbeefuk/Facebook and share your Hereford beef chilli recipes and photos with us on our page. You can also tag @HerefordBeefUK on Twitter and Instagram.