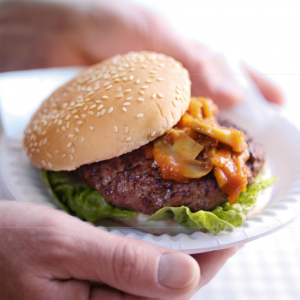 Well it's been an eventful World Cup. There have still been plenty of memorable moments despite England not making it past the group stage. Now it's all coming to a head when Germany go up against Argentina in the final this Sunday (showing on BBC1 at 8pm). It's the perfect time to head to the pub have a few beers and enjoy the show with no pressure on our shoulders.
Before such an event it's always a good idea to fill up on some decent food beforehand, you're going to need plenty of energy! As the weather is supposed to be sunny it's the ideal opportunity to get out the barbeque once more. Summer really will be over in a flash and you never know when the fine weather will change so now's your chance! Gather friends and family and throw a barbecue that beats all barbecues to get you all in the mood for the greatest show on earth.
Impress with Delicious Food
If you're in need of some ideas on what to cook why not try some of these suggestions:
Baked sweet potato fries
Sausage kebabs
Grilled corn
We love Pinterest for amazing recipes and ideas, come and follow Herefordbeefuk and take a look at our recipe boards.