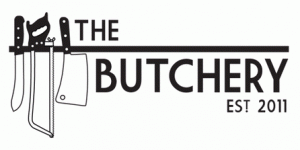 Let's kick our 2016 Retailers of the Month off with a bang. The Butchery Ltd is the winner of the January crown. Based in London, The Butchery does a whole lot more than just sell quality Hereford Beef and other fine meats; they go a few steps further, which is why we think they deserve this title.
The Butchery Commitment to Hereford Beef
All the Hereford Beef you buy from these guys will have been dry aged (they dry age all their different breeds of beef) in their dedicated beef aging room. Dry aging adds so much to the flavour and The Butchery recommend you taste the difference yourself by trying their mince or steak, you won't be disappointed.  The traditional Hereford beef is supplied to The Butchery by Tom, based in Herefordshire. Tom is a popular supplier of Hereford; he farms himself but also sources some in from other suppliers. His meat ends up in famous kitchens including The River Cottage Canteen, Dock Kitchen, Anchor and Hope and many more.
Learn to Butcher Your Beef
So you can buy your beef and other fine meats from the Butchery Ltd, but what else can you do? Well, now you can attend butchery classes so you can learn some new skills and take home something extra special for dinner. The next dates for the Bash the Beef, Break the Beef classes are:
January 24, 2016
February 21, 2016
Learn more about the different classes available here and treat your friend to a voucher here.
The Butchery Ltd post regular updates on Twitter or you can contact them via the website. Don't forget to have a read of their blog too; there are plenty of tasty recipes to try your hand at, like this recipe for lamb and beef satays.  Order your beef for collection or delivery and enjoy the finest meat from around the country.