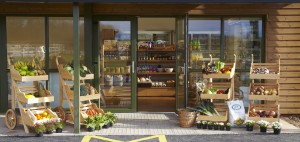 Moor Farm Shop belongs to Mr & Mrs Timmis, who were gifted 9 Hereford cattle for their wedding in 1981 from their farming parents and that is the start of their story. The couple wanted to farm and so they started by offering friends a family the chance to buy their produce through a meat box scheme using the meat from their own Hereford Cattle along with Gloucester Old Spot Pigs. Over time the box scheme grew into a farm shop that was originally based in a garage and is now located in a purpose build farm shop on Moor Farm.
The response from the local Shropshire customers was nothing but positive and now Moor Farm Shop is able to deliver their delicious produce to a much wider audience with their online shop. Customers from all over the UK are able to place their orders online and enjoy the finest selection of quality meats, fruit and vegetables, groceries, ready meals and baked goods, delivered to their home.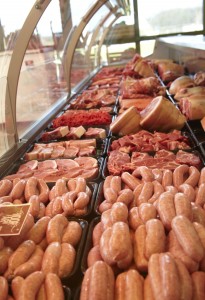 Moor Farm Shop has a herd of around 130 Shraden Herefords who enjoy grazing in the fields from March through to November each year. All the meat sold at the Farm Shop both on and offline can be fully traced from pasture to plate. Their Hereford cattle have also won many awards including 2 Breed Champions, 4 Champion Pairs and more.
If you would like to visit Moor Farm Shop you'll be pleased to hear there is a Tea Room that is open from 9-4pm Tuesday – Saturday. You can enjoy quality dishes on the frequently updated menu including Hereford Beef sandwiches, burgers and wraps.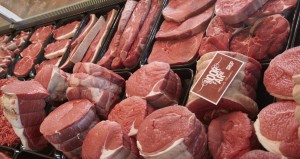 Seeing the cattle on the farm, buying produce direct from the farmers and taking a break in the tea room is a wonderful way to spend your time. If you're unable to visit you can enjoy the fine produce by filling up your basket online.
For more information please visit the Moor Farm Shop website.