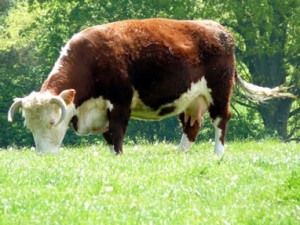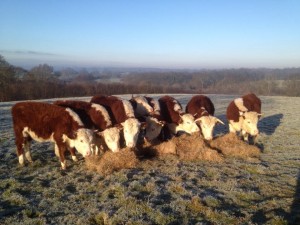 We love to celebrate all retailers of Hereford Beef and give them a moment on the spotlight. This month we give the title to Silcocks Farmshop, located on St.Michaels, Tenterden. Not only do they supply organic Hereford Beef to their customers in their farm shop, they also breed, reared, matured and butcher it on their farm. The cattle graze naturally on clover rich meadows and then hung for 28 days to ensure you get the tenderness and marbling that we're famous for.
"I guess what I find most interesting in managing the herd is that I get to play a part in preserving a traditional native breed. The Traditional Hereford does not need to compete with the modern continental breeds as it can secure its own future by producing quality and people will always come back to that when buying meat for the table." – Matt Britton (Livestock Manager)
Silcocks Farmshop told us that their customers have some firm favourites including Hereford beef sirloin and the ribeye steaks. The female butcher is always on hand for customers to question as she works right there on the farm – fantastic for those looking for preparation and cooking tips or if you're simply a new farm shop customer and you're unsure of the best cut and weight to buy. They will also happily make any joint or cut up for you if you are planning a special menu.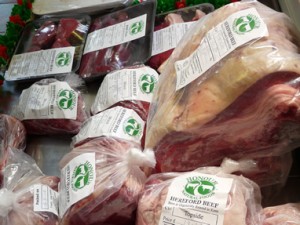 Why not take a trip out to Silcocks Farmshop and check out their wonderful produce and friendly service? You'll find plenty of rare breed beef including Hereford Beef, along with lamb and pork. Don't forget to treat the family to some delicious seasonal ice creams too, perfect for your Sunday dessert! Obviously you can also pick up other essentials such as organic fruits and vegetables, chesses, milk and cream. There's even a café on site, making it the ideal spot for a quiet getaway or a family trip out.
Orders can be taken by calling 01580 763351 and deliveries are available for an extra charge. Silcocks Farmshop is open from 8.30 – 4.30pm, Tuesday to Saturday. To find directions and learn more about the Hereford Beef retailer of the month, visit the Silcocks Farmshop website here.