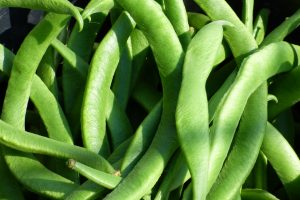 There's nothing better than eating seasonal vegetables with your Hereford beef all year round, and perhaps with some seasonal fruit too. It's always best if you eat fresh and to buy local, so you can't go wrong with filling your plates with the best seasonal foods you can find. Here are the best seasonal vegetables and fruit to look out for during September.
Runner Beans
Runner beans are highly nutritious and they are so easy to cook with as they go with everything! Here's a great recipe for beef stroganoff with leeks and runner beans. You could also have runner beans with a corned beef hotpot or how about with a red wine stew and some potatoes? Additionally, runner beans make excellent healthy nibbles.
Blackberries
Blackberries are pretty easy to find for free up and down the country. Head out with a basket for picking or visit your local fruit and veg shop and stock up. They are great for snacking and making pies but they are also excellent when served with Hereford beef as in our recipe. This really is the perfect autumn recipe.
Courgette
Courgettes are versatile and so easy to cook with, which is why they are so popular with the masses. You could make a courgette soup or add courgette to your quiche. Some delicious beef recipes that include courgettes are courgette and beef bake, spiced beef and courgette cannelloni or an Italian style beef stew.
Will you try any of these recipes this month? Let us know over on our Facebook page and show us your results.